Photoshop Hand draw clipping path service at affordable photo editing service
Product Photo Editing Service For Professional Photographers
Product photo editing services remove the minor flaws that professional photographers miss or are impossible to avoid while photographing them. Professional photographers always ensure perfect set-ups for their photo sessions. They shoot photos in RAW format to capture every detail. It might keep every detail of an image intact, but it's not the final output that the audience would like to see.
Mainly if you shoot product photos, then there is no alternative to making every image jaw-dropping. Product photos are the only thing that can provide direct sales and generate profit for a company. With the help of product photo editing services, professional photographers can retouch pictures after shooting them. They remove the background from the image using the background eraser to provide a transparent look to it. Even a tiny scratch can ruin the viewing experience of your viewers. You don't want that to happen as a professional photographer, and your brand value will drop.
What is eCommerce product photography editing?
Online stores are nowadays flooding with consumers and potential customers. As a retailer, you can't afford to lose such a business opportunity. So you add your product image to the listing and wait for the sale. Ecommerce product photography editing helps you make the image of your item look flawless and stunning. If you want to beat your competitors and generate sales, you must retouch photos of your products professionally. Remove background from your product image to give it a proper white background because most online stores prefer white background product photos. Besides that, using product photography editing, you can add drop shadow in photoshop to make it look realistic.
What is a product photo?
When you start your eCommerce business, the only thing that can generate sales and increase your brand's reputation is the product photo. No matter which product you sell online, photographing it according to the image requirements of online stores, you cant list them. All the products need to photograph professionally and then appropriately edited before you add them to the product listing. When you sell a product online, you will only have a fraction of a second to impress your potential consumer. So the product photo needs to be impressive and appealing enough to create temptation with curiosity in your consumer's mind. And product photo editing services using professional post-processing experts like us can achieve that.
Product Photo Editing Service We Provide
Speaking of product photo editing services, you will find different types of them. If you are an eCommerce retailer, you must know about them to edit your product image properly and present them. In Touch Up, we have highly professional product photo editing experts who offer you all types of image editing with care. Providing these edits requires sheer experience, and our editors certainly don't lack in this department. You can hire your personal photoshop editor, but that would be expensive and hectic to manage. That is where our services come in handy.
Clipping paths
For product image editing, clipping path service acts as a must-do starter. It allows you to create paths around the edge of your product and isolate it or edit it any way you like in photoshop. We provide accurate clipping path service for product images. Our paths are precise as we use manual clipping using the Wacom tablet. We even separate paths for different parts of the subject and create layers for them if you want. Image clipping lets you select your subject in different layers, and later you can use them for further editing. From simple to super complex clipping path service, we cover it all for you and help your business grow.
Image Retouching
Retouch in photoshop for your product image helps you fix the minor issues and make your image even more impressive. Your world-class professional product photographer can make a perfect photography set-up with proper lighting and stage. He might shoot and get an ideal shot, but an excellent raw shot cant is the final image. Retouched images are the final output that you can use for your business. Image retouching fixes the color grading of your product photo and also resolves minor scratches, fix grainy issues if the image has. Our experts offer attention to detail no matter how tiny it is.
Background Removal Service
For product photos, the background is essential, and if you use any unwanted background, then your product is a goner. Consumers came to your online store to see your product, so all the focus should be on the product. If people get distracted by your backdrop, the bounce rate will increase, and your store will get negative impressions. Most product photos should be in a solid white background for eCommerce stores. So using the background eraser tool in photoshop, you can remove the background from the image and get a perfect white backdrop. We use the pen tool to select the product and then remove the background. It allows us to provide accurate background removal services to eCommerce retailers.
Ghost mannequin
Ghost mannequin services are best for apparel and clothing products. Shooting your clothing products using models is the typical style of clothing photography. It is not only expensive but also stressful when you don't get the schedule of models. The ghost mannequin is the perfect alternative that you should use by replacing expensive models. The best part is you can DIY mannequins, shoot them with your product and then create a ghost mannequin effect in the product photo editing services. You can make any pose you want with dummies, and time will not be an issue at all. So with invisible mannequin service, you get flexibility within your budget.
photoshop remove the object
You can get unwanted objects into the frame of your perfectly captured product photo anytime. But it's evident that you can't use any product images with distracting things in the frame. So in these situations, you can use photoshop to remove the object service. Whether you are a photographer or a business person who works with photos a lot, you always want to focus on the subject of your image. Especially in product photos, any object other than the actual product can divert your targeted customers. So you use bg remover in your product photo editing service and remove the distracting thing first.
Drop shadow photoshop
After selecting the subject and removing the background to create a white backdrop, the subject loses authenticity. It seems like floating, and it makes your product unreal. So customers don't take your products seriously as they think the product is not genuine. Drop shadow in photoshop is a proven way to keep your product grounded and make it look natural. In photoshop, drop shadow, you create a shadow and place it under the subject of your photo. Our professionally trained photoshop drop shadow expert adds the perfect amount of shadow to an image. So the issue not only looks genuine but also promising to the targeted consumer.
Fur Product masking
Products with fury edges are tough to select using the selection tool while editing. They have unclear boundaries, and it is hard to create paths around them. Photoshop image masking comes in handy with such product images. Using image masking is a wise choice when you need to remove the background of such product photos. In the fur product image masking service, you can easily select unclear edges and erase the background. But to do this technique, you must have professional experience, and we have enough of that. Our product photo editing service team is fully conscious of how masking an image works and when to use it.
When to need product photo editing service?
The first place where product photo editing service is required is in the product images of eCommerce stores. All the pictures that retailers use in their online stores must go under the scissors of post-processing experts. There are a lot of minor but essential tweaks that a raw product image needs before it goes online. In product image editing, you can create an excellent white background for focusing on the product without any tricky process. You can make different color variations for the same product to reduce the production cost and resize the image where the product will have 80% of your frame. If you want to follow most of the online store's image requirements, then a product photo editing service is the solution.
When not use a product photo editing service?
If you are not going to use your product photos on the product listing, then product photo editing is not mandatory. Again, in the product listing, you also need to add contextual product images where consumers can feel its real-life usability. So for contextual product images using a specific product photo editing is not necessary at all. Editing product photos mostly produces images of the product you are selling online according to their image guidelines. So if you don't have such pictures or want to use them somewhere else, then this process is not for you.
Product Photo Editing Service at Touch Up
At the Touch-Up, you get trained product photo editing specialists working on your product image 24/7. Not only qualified but also with years of experience in editing product photos for online stores. Product photos usually come up with not hundreds but thousands of files with quick delivery deadlines. So when you look for a third-party helping hand for the product photo editing service, you have to check a couple of boxes correctly. The party should have the ability to handle projects with such high volume. The price should be budget-friendly, and the output should look flawless and stunning. Only at the Touchup will you get the experience in handling both small and large projects. We never miss any deadlines nor compromise with the quality at all. And lastly, our pricing is budget-friendly as well. So your pocket won't get hurt when you choose us.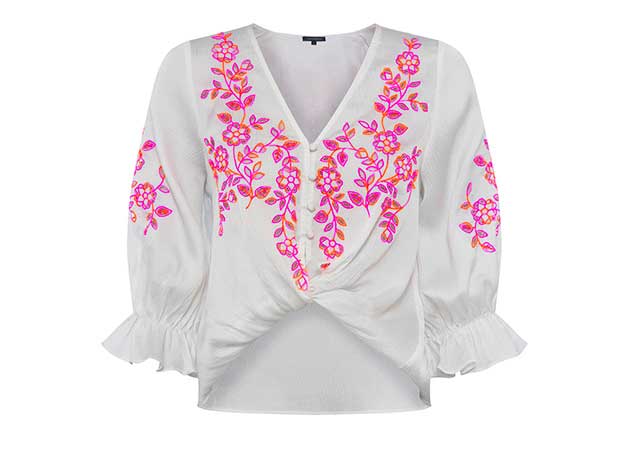 Let's Work Together!
Do you need a photo editing partner. Touch up company is here If you want to work with us please send a free test image to judge your work quality.
Do you have free trial facilities?
We offer free trial facilities for 2 /3 images so that you can test our skills before starting the order.
Which image formats do you accept?
We accept any kind of image format, file type, and size. PSD, Ai, eps, JPEG/JPG, PNG, GIF, SVG, CR2, TIFF, and PDF are mostly common.
How to Keep my image Secure?
Your files are 100% without any doubt. All the files transferring protocols are the pro version that is very secured. We know the value of your images and we are committed to receiving your files with the highest safety and confidentiality.
Do you have free trial facilities?
We used a hassle-free payment gateway system. PayPal, VISA, Master card, wire transfer, Payoneer.
How can I upload a photography raw file?
You can upload your files using our secured FTP or you can use third-party file transfer protocols like Dropbox, WeTransfer, One Drive, and Google Drive.
Do you offer bulk image discounts?
Yes, We offer a great discount for bulk orders! If you have a minimum of 100 images. Please send an email before ordering. (
Email: info@touchupimage.com
) and enjoy the discount rates.