Hand Draw Clipping Path Service
Photoshop Hand draw clipping path service at affordable photo editing service
Quality Clipping Path Service – Quick Turnaround
What is clipping service?
A clipping path is an image editing technique or process that allows us to isolate the subject from its background. In photoshop, experts use the pen tool and create clipping paths using the anchor points around the edge of the subject that need to be selected and isolated from the background. You can make any shape by creating close vector paths that will let your image cut out process go smoothly. 
The clipping path service, also known as deep etching service, refers to this photoshop clipping path technique. Because when retailers or photographers have a bulk number of files to edit, they outsource them to the freelancers or agencies who offer to do for them at an affordable rate.
To achieve perfection in digital clipping services, providers must use manual hand-drawn clipping path technique, and we come in handy when perfection is the goal to reach for paths in photoshop.
Types Of Clipping Path Service
When you want to ensure the best clipping path service for your photos, you have to be able to determine which category your images fall. Because only then is it possible to get to the right person and get the best value for your money.
Basic Clipping Service
In this category of photoshop clipping, you will have basic product images such as simple boxes or such straightforward product to create vector paths around. These products rarely require anchor points, and experts can complete this kind of job within seconds, so it is the cheapest service among all.
Multiple Clipping Service
Multiple clipping service is slightly more challenging than the previous one, but it also can be completed within seconds. It will have more anchor points than the basic one. Products like footballs, coffee cups, bottles are some of the examples that will require this clipping service. The rate of this service is also very low.
Simple Clipping Service
This image clipping works best when you have products that contain more corners than the previous category product photos. Products can have circles or holes that need to be selected along with the entire product itself, such as holes in the watch belt. Simple clipping service can take slightly more time to complete.
Medium Clipping Service
From this category of photoshop clipping, the number of anchor points increases along with the difficulty of clipping path services. Products will have more holes, more curves, and turns that ultimately increases the anchor points. Bracelets, shoes, knick-knacks, engine parts, etc., are some of the examples of the products that require medium clipping service.
Complex Clipping Service
As the name suggests, this digital clipping service is for products with complex shapes and designs. Experts require to zoom in to the image in photoshop to get access to each and every detail and draw paths around the edges. So it takes time to complete, and the rate is much higher than the previous ones because of that.
Super Complex Clipping Service
It is the final category of photoshop clipping, and so all the products that have much higher complex designs and shapes that may require countless anchor points are the perfect candidate. Super complex clipping service is applied on products like bicycles, motorbike/car, group images, multiple food items in one frame, jewellery sets, etc.
How Do We Create A Photoshop Clipping Path / Deep Etch Service?
There are multiple image editing software using which clipping path technique can be achieved, such as adobe photoshop ss, InDesign, Adobe Illustrator, and many more. But photoshop is the one and only professional way of clipping services because it offers essential manual tools for professionals to work with ease. 
Our skilled and experienced professional experts use the pen tool in photoshop to create the photoshop clipping path because it helps you get precise cutting. When you isolate your subject from its background, precise image cut out is the major point you should ensure. Besides using the pen tool for the clipping path, we also use Wacom Tablet for the manual hand-drawn way to meet the accuracy.
Who Needs Clipping Path Service In Photoshop
Commercial photographers, online retailers, magazine agencies, fashion houses, famous brands, and many more needs clipping path service in photoshop. But we can answer this question more simply if we know why we need clipping path service in the first place.
We know what photoshop clipping does, and that is selecting the subject and isolating it from its background. So whoever has images that need background removal need the clipping services.
When To Use Clipping Service
The primary purpose of using a digital clipping path service is when your image requires background removal. Because only this photo editing technique provides precise cutting and isolates the product, other than that, if your image has multiple areas that you want to select and edit individually, this image clipping path comes in handy also. Besides erasing background, the photoshop clipping path is also useful for other photo editings like colour correction, shadow creation and many more.
When Not Use Clipping Service
Using clipping services is not a mandatory thing that you must do. So whenever you feel that the background of your image is complementing the foreground or the subject and you don't need to isolate it, you shouldn't use clipping service. The clipping path technique works best with sharp edges, but when your image has fuzzy and unclear edges, you cant use the clipping path to select them and isolate them accurately.
How To Remove White Background From An Image With Image Clipping Service
For product photography, using solid background, especially white, is a mandatory thing to do. So product photographers shoot products with white backgrounds, but the real-life white background fails to match being a pure white we see on the digital platform.
In these circumstances, using the clipping path technique in photoshop, we can remove white background from an image and make it pure solid white. All we need is to select the pen tool of photoshop and draw paths around the edges of the subject that we want to isolate from the background. After completing creating paths, we just need to invert the selection and hit the delta button on the keyboard to remove the white background from the photo.
How To Make A Black Background Image Have A Transparent Background With Clipping Paths
To make a black background image have a transparent background with clipping paths really easy. Just like we have removed white background from a photo, we have to select the pen tool first.
Then create a close vector path and select the foreground. Now invert the selection and send the selection to the black background. Not hit the delete button on the keyboard, and will delete the black background, and the image will have a transparent background. Save the file by selecting the option to keep the transparent background, and you are done.
Which Is The Best Software For Clipping Path Software
Choosing the correct image editing software is the initial challenge that every beginner will face. Incredibly, when the global best photo editing software, adobe photoshop requires money to acquire, the expert will search for a more affordable one or even a free one if they find it.
Adobe photoshop cc is undoubtedly the best software for clipping path software and all other photo editings that you would need. Still, if you are searching for free image editing software and all additional photo editing, you can also use GIMP or InDesign. These are not the perfect alternative to adobe photoshop, but if you are looking for personal use only then, they are enough for the starting. You can not only use the InDesign clipping path for your designs but also even do the clipping mask in InDesign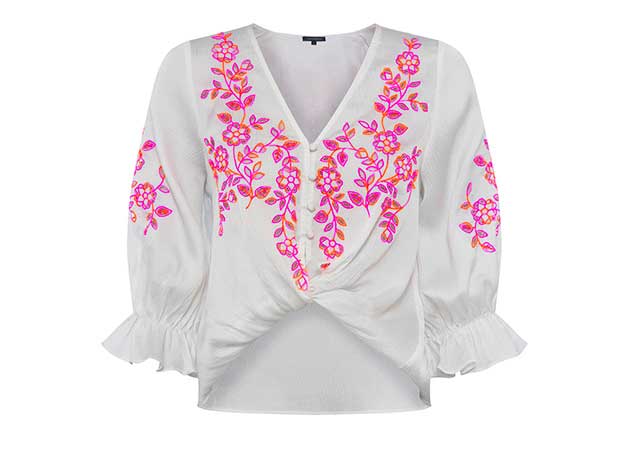 Adobe Photoshop Clipping Path Or Illustrator Clipping Path
Adobe Photoshop or illustrator both have the tool to do clipping path, but which one is better can be a confusing query for you sometimes. To answer this query, we have to understand the primary purposes that they are made to provide.
Adobe Photoshop is to edit photos and images where experts put the picture they want to edit to make it look good rather than create a new thing entirely out of it. On the other hand, adobe illustrator is more software that lets the expert create creative graphic designing something out of scratch and new. We can do the clipping path with both of them, so it depends on what criteria you fall on, and then you will get a clear idea of which you need to use.
Gimp Or Indesign Clipping Path
Gimp is an open-source photo editing software that we can use for free, and it works fine as a photoshop alternative when we don't have the budget for the photoshop cc. Adobe InDesign is a graphic designing software from adobe that lets designers create posters, flyers, brochures, magazines, newspapers, presentations, books and ebooks. 
So it depends on your work which is more suitable to use, and if you are designing something new, then with InDesign, you can use the clipping path to create close vector paths of shapes and designs for the design.
Why Choose Our Photoshop Path Service
Photoshop clipping path service is crucial for making your image stunning and stand out in the crowd. So whenever you go for your image clipping service you have to ensure accuracy and premiumness. 
Here we play a significant role because of our unique image editing ability through our proficient photoshop experts. Providing the best clipping path service depends on some special features that we offer and professional editing. 
Best Quality
Quality is the key to make your image flawless, and we provide uncompromising clipping service to our clients. The secret of ensuring the best quality image editing is simple: skilled professionals, and we have enough. 
Turnaround Time
Offering premium editing services works best when you get it on time, and by keeping this in mind, we promise to provide the fastest turnaround time to our clients. 
Affordable Price
Providing top-notch service every single time might seem expensive to you, but it's not. With market researchers help, we have set an affordable rate that doesn't hurt our clients pocket, and they get what they desire without any hassle. 
3 Steps Quality Check
We never miss any deadline, even for emergency projects, but this doesn't mean our editing is unchecked. With our highly experienced QA team personnel, we go with 3 step quality check for every file.
Last Words 
Our vision is to provide a seamless clipping service where we make every image a masterpiece to tell their story on their own to their viewers. So your CTR will increase, and so makes your sales. Picture SELLS!!! People can interact way more efficiently with an image than a text because a photo speaks a thousand times louder than words. 
Regardless of which business you are from, if you are looking for photoshop clipping, we promise you to provide the best clipping path service worldwide. To us, the sky is the limit, and we rarely fall short of reaching the limit with image clipping.,
Let's Work Together!
Do you need a photo editing partner. Touch up company is here If you want to work with us please send a free test image to judge your work quality.
Do you Have Free Trial Facilities for Clipping Path?
Yes, we offer 2/3 image free trial facilities. So that you can test our skills before starting the order.
Which image formats do you accept?
We accept any kind of image format, file type, and size. PSD, Ai, eps, JPEG/JPG, PNG, GIF, SVG, CR2, TIFF, and PDF are mostly common.
How to Keep my image Secure?
Your files are 100% without any doubt. All the files transferring protocols are the pro version that is very secured. We know the value of your images and we are committed to receiving your files with the highest safety and confidentiality.
What are your Payment Methods and Terms?
We used a hassle-free payment gateway system. PayPal, Wire transfer, Payoneer, Bank Transfer.
How can I upload a photography raw file?
You can upload your files using our secured FTP or you can use third-party file transfer protocols like Dropbox, WeTransfer, One Drive, and Google Drive.
Do you offer bulk image discounts?
Yes, We offer a great discount for bulk orders! If you have a minimum of 100 images. Please send an email before ordering. (
Email: info@touchupimage.com
) and enjoy the discount rates.